PhD in Public Policy conducting a research on the public implications of menstruation for women in Michoacán. She has a 30-year professional career in the private sector, in public administration and in civil society. She is Board member too at Mujeres Aliadas a women's sexual and reproductive rights organization, since 2010.
Psychologist working on her Masters in Educational Psychology with Psychoanalytic approach. Anayuli is from Nurio, Michoacan, a Purhepecha Community and is bilingual. Her training has been in community intervention with young people and women in rural and indigenous settings, carrying out prevention strategies on issues such as gender violence and activities related to the revitalization of Purhepecha language.
Community Program Director
Born and raised in Mexico City. Graduated as an Obstetric Nurse from UNAM, specialized in perinatal nursing, breastfeeding and as a birth preparation educator. Yuri has experience working under the Professional Midwife model, always promoting respected birth with an intercultural approach. She is a promoter of sexual and reproductive rights of women, with emphasis in respecting the sacredness around birth.
I studied Community Management and Local Government at the Intercultural Indigenous University of Michoacán. Since I joined Mujeres Aliadas, I understood that we have a long way to go in terms of human rights; the countless times they are not respected; the endless wave of violence against women, against the LGBTI community, towards the indigenous people, and towards anyone that goes against what seem like immutable and intolerable social norms towards what is different.
Adolescent program coodinator
Veronica has been part of Mujeres Aliadas from the very beginning, coordinating community presentations and conducting surveys as part of the health system diagnosis of the region. She is native of a marginalized neighborhood of Patzcuaro. She currently organizes and leads health workshops for women, working as assistant director for the Community Program.
Community Program Coordinator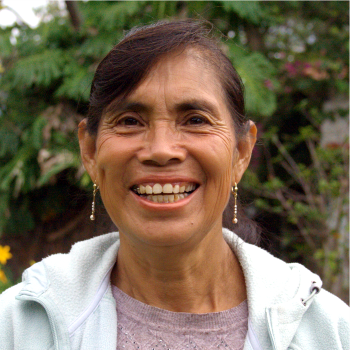 She is a born community leader and native to the indigenous community of Puacuaro Michoacan. Her mother language is Purepecha and she speaks Spanish fluently. She has worked for over ten years as an activist inside the communities of the region. She has worked in the indigenous communities of the region as a community promoter and through the organizing and programing of sexual health and reproductive presentations.
Margarita Ascencio
Community Program Coordinator
Danit is originally from the community of Santa Ana Chapitiro. She studied nursing and worked for several years at her local clinic with women, which aroused her interest in learning more about women's health and led her to learn from the traditional midwife in her community. In 2014, she began working with adolescents in her community, offering health and sexuality programs.
Danit Barajas
Professional Midwife
She became a Professional Midwife at the Escuela de Parteras Profesionales de CASA (Professional Midwife School of CASA) in San Miguel Allende. She is native to the municipality of Las Margaritas, Chiapas. She is bilingual, a speaker of the indigenous language Chu'j. Specialist in the care of women of reproductive age, in prenatal care, birth and postpartum care. She also provides birth preparation classes to women and families.
Elena Pascual
Professional Midwife
She studied medicine and graduated from the University of Guadalajara in 2020. Raised in Pátzcuaro, Michoacán by American parents. She is bilingual Spanish-English. She has worked at Mujeres Aliadas since January 2021 as a clinical assistant and teacher. She joined the team because of her desire to learn and contribute to the excellent work done by Mujeres Aliadas, seeking to provide better care for women compared to that received in public hospitals, in the region of Michoacán that saw her grow up.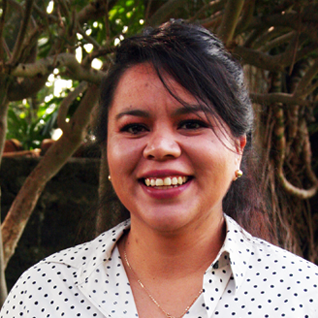 Liliana is from Erongaricuaro and holds a degree in Pedagogy and worked as a teacher. She's also worked as a trainer for Sagarpa and as a craftswoman. Besides her administrative assistant responsibilities, she is a great promoter and driving force for professional midwifery in the region.
Daughter of indigenous parents from the community of Huecorio. She studied the career of General Nursing in 1990 and has work experience of 22 years. She is part of the first generation of the School of Professional Midwifery, in addition to being a collaborator of the same Association since 2012. She is currently in charge of social networks and workshop coordinator.
Anabel Rosas
Social Network manager
Co-Funder of Mujeres Aliadas, Board Member since 2010. Richard has a Masters Degree in Public Health, with over 30 years experience at the local, state, national and international levels. He´s been Director of Strategic Planning for Health Services in Cook County, Illinois; Chief, Health Research and Surveillance, Illinois Department of Public Health; and has worked as a successful independent contractor for 15 years in epidemiology, health care analytics, and systems analysis.